"Yeah, what's up, Jordan?" Brooke Ashford said on her way to get a massage.
"Brooke, what's up? I have a new proposal for a scene using your gifts."
"Yes? I'm doing something now," she said.
"what could it be?"
"Wouldn't you like to know. What's the scene?" Brooke said.
Jordan sighed.
"Anal."
Brooke was taken aback, but then again she wasn't surprised by the initial offer.
"However, you can talk to your child toy about it before you answer," Jordan said.
"Okay cool. Let me talk to him. I'll get back to you," Brooke said.
She immediately texted Mark, who was at work. Since her last appearance with Jordan and Lexi, some of their co-workers (and regular friends) have gotten wind of Brooke's other way of getting money. So, Brooke quit her bar job and started looking for new ways to get money. She texted Mark and said:
"Jordan called me. I've been offered a new gig. It's an anal scene. I just wanted to let you know in advance. Text me back."
At this time, Brooke was at the massage parlor. She requested a full body massage and paid for it immediately in cash.
Brooke has never done anal before. She never thought about it. Her boyfriend, Mark never thought about it. To many, her ass was flawless. But she never thought it was so good. The wait was not long.
"Brock Ashford?"
"Yes?" she said.
"Exactly," said the worker. "Follow me, third door on the right."
They both entered. Brooke looked at the worker, who was a beautiful young lady, who began massaging her.
"If you start undressing…"
She began to slowly remove her clothes, looking at the worker as she did so. Brooke also had a good eye. She thought the worker was very beautiful. She looked her up and down. She might have been star material. However, something told Brooke that she wasn't that kind of girl. But she may be wrong.
"You look familiar… very familiar," said the massage worker. She checked on Brooke. "Brooke? Brooke Ashford?"
Brooke was in her bra and panties when she said that. Brooke nodded.
"My younger brother loves you. And I mean loves you. Do you want to meet him?"
Brooke nodded nicely. This was all new to Brooke. The peeping boys, she could handle them. But fame, that was something else entirely.
"Brian! Come here, come here! I want to show you something!" she shouted. "Oh, by the way, my name is Brandy. I'm a fan."
"Nice to meet you," Brooke replied, dropping her cute panties, showing off her hairy bush. Brandi helped her unbutton her bra. It fell to the ground. At this point, Brian walks in carrying a load of towels.
"Brandy, what did I say about yelling my name?" Brian said.
"Brian, look who's here…"
Brooke looked back at Brian and smiled. He was star struck.
"Holy mother of God, it's…" Brian began.
"You know he's running on you, right? I had to teach him a thing or two about women," Brandi told Brooke with a smile.
"I get that a lot. But he's pretty cute," Brooke said, noticing his looks and his bump. Brooke lay down on the table. "Do you mind if I talk to him?"
"No," she said and walked away.
"Brian, honey, let me cut straight to the point. How many times have you come at me?" Brooke said in a soft voice.
"I don't know, countless."
"I've only done one scene. I'm doing my second one today. The reason I'm saying this is because I'm looking for new male talent. Before that, I was a dancer. I also worked in a bar. But one moment got me in. Think of me as your moment. Now…" Brooke was interrupted.
"Is this a porn interview? If so, I'm in."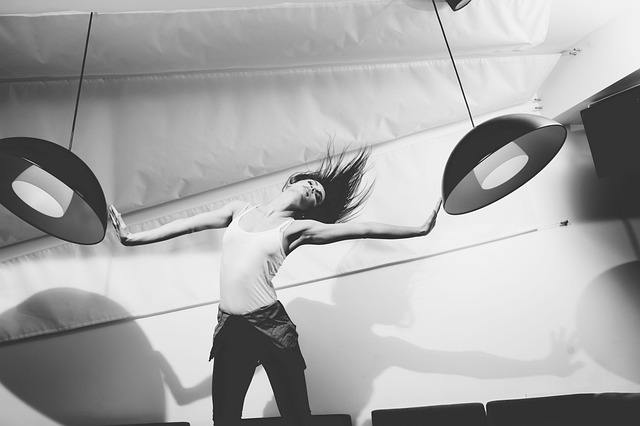 "Good. Now, show me your cock. I have a feeling it's going to be impressive," Brooke said, leaning back, giving him a look at her tight treasure.
Brian nervously unzipped his pants and pulled them down. He pulled off his boxers and gave Brock a full view of his hard manhood.
"Hmm. Cute, young and got great size. You're hired," she said biting her lip. "How big?"
A few hours later, at the agency…
"9.5 inches," Brian and Brooke said together.
Jordan looked at them curiously.
"what?" Brooke said.
"And where did you meet this… young man?" Jordan said.
"I met him at a massage parlor. He works with his older sister, who needed some convincing, I must admit…"
"I bet," Jordan said. "I do not see it." Jordan said to Lexie. Lexi laughed.
"Calm down, he's cute. What's your name?" Lexie said.
"Brian. Brian Rhodes."
"We need more male talent. I can't do it all by myself. You know, you're a pretty boy, you know that? But it might do you some good with your cock. Get ready, kid. You're about to earn your stripes," said J Varden.
Brian smiled.
"Okay, places, people!"
Brooke walked towards Brian.
"Look, I've never had anal. Not even with my boyfriend. So, go easy on me," Brooke said.
"Never? So… I'm the first to fuck you in…"
"Yes."
"Shit," Brian said. "I got you."
Brooke touched his cheek.
"See you on camera."
Later…
Brooke was the first on camera, using her dancing skills to entice the camera. She undressed ever so slowly, shaking her ample ass. Jordan was the photographer who captured all the angles. Meanwhile, off camera, Brian waited for his cue. He saw Brooke getting fat. This turned him on even more. He began to be mesmerized. Until…
"Brian. Come here," Lexi said.
"Yes?"
"I know you're turned on, but that's just to get you ready."
Lexi took in his hard erection, sucking it gently.
"Wait…" Brian said, confused.
She spat on his well trained erection, pulling him out a little. Brian looked down. It got away a bit.
"I know. Jordan put me in the position just in case," she said touching him.
"Don't worry. I'm fine."
Brian was instructed to enter the frame as Brooke masturbated. He saw her walking on all fours on the couch. She wet her fingers and started pleasuring herself. Brian looked at her, marveling at her raw sexual beauty. She started breathing harder. His erection apparently became harder. Brooke moaned in want as she felt herself, getting wetter by the minute. The hint came. Brian moved on.
Brian began to kiss L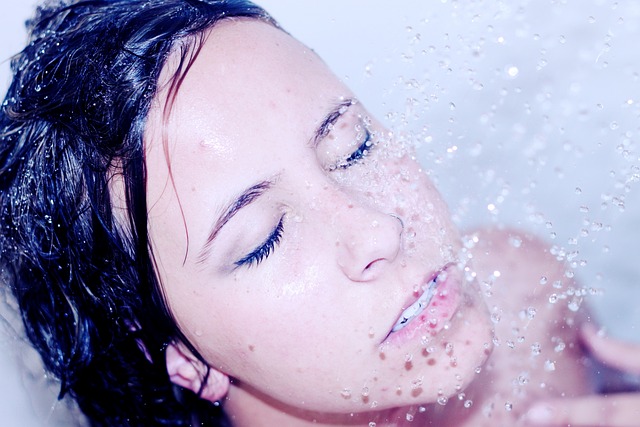 her bountiful life, to rub against, before finally licking her tight, sweet treasure.
"Ohh yes."
"Fuck. Damn, you're beautiful."
Brianna continued to consume her juices while firmly gripping Brooke's bottom cheek. She began to moan louder, almost turning Brian on to satisfy Brooke more. His tongue danced down. He began to lick Brooke's tight ass, eventually tasting it.
"Ugh! Ugh! Fuck me! Fuck me!"
Brian defiantly and first slapped the cheek of her ass. Brock let out a loud moan.
"Ugh!"
Brian inserted himself into her sweet wet treasure and began to penetrate slowly. Then Brian picked up speed.
"Ugh. Ugh… Ugh… Oh, damn it! Fuck me with that big cock! Fuck me! Fuck me!" Brooke shouted reluctantly.
As he penetrated her, Brian wet his finger and inserted it into her ass.
"Mmm, damn. Do you like my tight ass?"
heroin!
"Ugh!"
As Brian continued to fuck Brooke, Jordan and Lexi watched intently.
"Is it just me or is Brian more than fucking Brooke?" Jordan said.
"Could be. It was his lover of porn."
"I keep saying it. Can't get emotional in this business," Jordan said.
"But it has potential," Lexie said.
"Fuck my ass, baby. Fuck me."
Brooke was still high from the orgasm Brian had given her. He whispered softly in Brock's ear.
"God, you're beautiful."
Jordan inserted his manhood into her gaping hole.
"Ugh! Ugh! Ugh! Fuck me in my tight ass! Yes! Ugh!"
"Damn, you're beautiful. I've wanted you for a long time," Jordan said between pulls in a throaty, hungry growl.
Brooke laughed between moans. She knew Brian had a crush on her, but was it true? The whispering sweet nothingness. the blows Brooke realized then… Brian was very much in love with her.
heroin!
"Ugh!"
heroin!
"Ugh!"
"Look back at me. Look back while you take that cock!" Brian said lustily.
He started stroking long.
"Ahhhhhh!" Brooke moaned loudly.
Brian felt her large breasts.
He said in her ear…
"Say you like daddy's cock."
"I love daddy's cock!" Brooke said with a groan.
"Say you love daddy's big cock!" Brian said, growling and stroking faster and hungrier.
"I love daddy's big cock!" she sighed.
At this point, they were both at their sexual climax.
"Oh, hell! Oh, hell!"
"Yes. Yes. Mmm… I'm coming. I'm coming," Brian said.
Brooke turned around and took Brian out. She stuck her tongue out. She was at the point of no return. It didn't take long for her to hear the seller…
"Oh, God. Damn it."
All this while his seed shot all over her face and chest. She tasted his juices while looking at him and smiled. Brian smiled back.
"Oh god. I think I'm wet," Lexi said.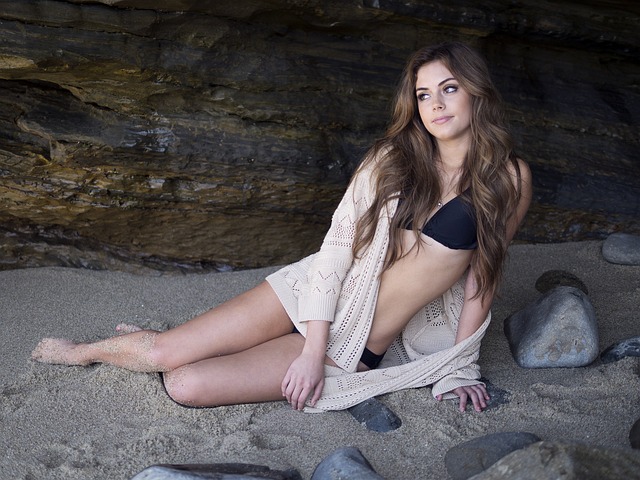 "We have a new star on our hands, Lexi," Jordan said. "We're done!"
Jordan walked over to Brian, who was still naked.
"Good job there, man. You earned your stripes and then some. But I'll say the same thing as I've said before. Can't get emotions in this business. You get paid to fuck. A lot. That's if you stay," Jordan said.
"I remain."
"Alright then. So you should know Rock has a boyfriend. Keep it professional, man. Just saying," Jordan told him and walked away.
Not so much later…
"Okay, here's your pay, Brian."
"Thanks," Brian said, smiling. "See you next time."
"Oh, by the way, my name is Lexi."
"Nice to finally meet you," he said and shook her hand. "Nice to put a name to that mouth. Huh."
Lexie bit her lip.
"Bye, Lexi."
"Bye."
Brian walked out the door.
"Hey, where's Brian?" Brooke said.
"I just missed him. Out the door."
Brooke looked through the door. She didn't see him. She shrugged. She looked at her phone. Mark texted her back. It means:
"You, baby. Are you."
She texted back:
"I'm done. I'll be home soon."
But what he didn't know was Brian and Brian's feelings for Brooke. Brooke actually felt bad for leading Brian on. Plus, for the first time, she felt like a whore. Which was not necessarily a bad thing in her field.