At five o'clock you get a message. You step in with a smile. This is him. This is Dadi. It can't be anyone else. Only Dadi has a message alert. Not even to your parents and best friends. Only for Dadi. Because you only think about Daddy when you're alone. and even when not. You don't forget that day on the site, when you were already fed up and just wanted to get out. Suddenly a message from him. Eight years older than you but handsome, sensitive, oh what a handsome man. You corresponded a bit, do you remember and then you said to him "Listen, I'm deleting the account here because I'm fed up, so if you want, leave a number quickly." He gave a number and wrote "Section, me too, come on, come to WhatsApp, honey."
You switched to WhatsApp. You are twenty, he is 28. The click was immediate, already that evening he was waiting for you outside the base and picked you up. He took you wherever you wanted and then to his apartment, to bed. It was the day you stopped being a virgin, that you became a woman, that you became addicted to him, that you were conquered by his fire and burned in the furnace that he built for you.
Very quickly the meetings became more frequent. The conversations took place every day and even more, slowly you began to discover the other side of him, the one that drove you crazy in the first moment, the one that attracted you from the beginning without really knowing, you never forget that time at the hotel.
When he brought the bag and took out things you had only seen in movies until then. Handcuffs, whip, barriers. At the first moment you were afraid, but you also got excited. He hugged you tight, long. He whispered the words you loved so much, you agreed. First only to cover your eyes and it drove you crazy not to see, only to feel, hear, taste. After you finished you asked for one more time. You never asked again. And then you also whispered "with handcuffs". He is so happy, he handcuffs you and fucks you even better than before. and you? You had the best sex of your life at that moment, you finished like a madwoman, struggling with the handcuffs and screaming at the bully. Suddenly he said "You scream too loud, they'll call the police" and immediately put a roadblock for you. It didn't bother you that he didn't ask. You even liked it. He stuck paper glue on your mouth and went back to fucking like nothing. It drove you crazy. That gave you three cums in a row. After that he shaved you, fucked you like in the movies, hugged and kissed you under the hot water. After the shower he sat with you and explained everything to you, what you did, how much he likes it. Ask if you liked it, if you want more. You answered immediately without getting confused "Yes! Yes I love you yes! I will do anything for you! I want you".
He smiled big, hugged you and whispered "So from now on I'm called Daddy and you're called Slut" and from that day on, you're Daddy and Slut. There are no other names among you. Just daddy and a slut.
And what does he want now from his slut? You open the message from Daddy and your eyes light up. He invites you to that hotel where it all started. Tomorrow, until Saturday night. Just you and him and the libido.
The morning has come, you go to the hotel like he said. A schoolgirl's outfit, underneath a complete bathing suit like he likes. A bag for clothes with means. You enter the reception, get a key and go up to the penthouse, the one with the indoor jacuzzi, the one with the bed with the frame, the one with the pool outside. It will be just you and him. you and him Three hot days, just you and him.
You open the door, he's there waiting for you, in the jacuzzi. He turns to you and smiles, gets up and leaves, wipes himself. You are just standing at the entrance, the door is already closed.
"Welcome daddy's slut" he says to you and immediately reaches for his crotch. Make sure you followed the instructions. You tremble and shake. He clings to you and kisses you in warm French. "Happy birthday slut" you collapse and smile. A big, wide smile, with laughter. Kissing him, trying to raise her hands to hug his body. But he doesn't allow it.
He grabs both of your hands and immediately twists them behind your back. you are his You are still smiling, enjoying every moment. The rubber band in your hair, the one he demanded you put on, is pulled from your head and ties your hands with force in balance. You throw yourself on the bed. Daddy climbs on top of you still wet and with a big hand pushes a finger into your mouth. He sends the second one down, removing the bottom of the swimsuit. Feels the wetness in the sweet cup and starts to run his fingers over the slit. Still not penetrating. He whispers to you "Do you want Daddy to fuck you slut?" And you nod yes. The finger is pushed into the groove. You moan out loud, enjoying yourself. You know it's just the warm-up, he won't even put his cock in, just his finger. He pushes and pushes, going from one finger to two. Your cup is completely soaked, the mattress underneath is wet in a big puddle of sweat and juices. You scream and his finger is deep in your throat, you tremble with pleasure and finish the first ejaculation, squirting on the huge mattress. Daddy releases you, takes off your schoolgirl outfit and puts it in the laundry basket. You get up, still shaking, short of breath. You enter the hot jacuzzi in your swimsuit, the blue-gray swimsuit. The one that Daddy bought you in Greece, the one that will experience many more ejaculations in the coming days.
Daddy comes in after you and whispers "I didn't clean the fingers that were in your cup you slut, suck them" and you immediately do. It's so delicious, you're so happy that it's your daddy. You finish and you sit in the hot water for a long, sweet soak. A knock on the door. "room service!" Calling from the other side. You get dressed quickly and go to the sea. as if nothing had happened. The poor cleaner who will now take everything must be so jealous.
After a few hours at sea you come back, everything is polished and the student's outfit is ready, folded and smells like citrus. Dadi hugs you and opens the bag. the bag. You look at him hungrily, pleadingly. The sun is starting to set. You are wearing the student's clothes without a bra or underwear, the swimsuit is placed on the balcony railing to dry. Daddy kisses you, looks at you and whispers "Are you ready slut?" and you nod.
"Nice slut, we can start."
Dadi starts kissing and hugging you, slowly reaching for your butt and cupping it. His hand is large and rough and it scratches the smooth and soft skin of the tusk. You sigh quietly and the other hand wraps around your back and begins to open the zipper of the swimsuit. Your tongue dances with his, your eyes close in pleasure, the hand slowly descends down down until Richarch can no longer go down, the hand grabs the other segment and massages it. Daddy's big fingers take the garment down slowly, you whisper "I want it closed Daddy, please" and he immediately closes it with silk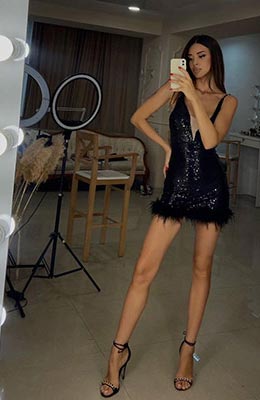 so. Now Dadi returns to the kiss and you slowly move towards the bed. The bag with the equipment is already waiting on the mattress. You reach the bed and slowly sit on the edge of the mattress, Daddy takes a short rope and gathers your palms together, slowly tying them. When the knot is locked Dadi lays you on your back and lifts your legs, passes them inside the loop created by your tied hands and passes your arms behind your back. Now Dadi picks you up again and takes another, longer rope. He wraps the rope around your arms gently and firmly, making a circle and another circle on your body. The ropes slowly tighten, the coarse thread pressing against the bare skin.
After four loops Dadi stretches the ropes gently and begins to wrap around the breasts. Each of your breasts begins to tighten and a star begins to form in your chest. Your hands are freed and turned back, palms kiss the back of your neck and are tied again, interlocking with the ropes that grab your chest. From there Dadi moves to the legs. Sits you on your knees and ties each leg closed. Creates a triangle that makes your legs dance. From there he goes to the crotch and ties knots around it, passing a thread right over your slit, between the buttock segments and up. You're all over the place and smiling. Dadi asks "are you enjoying yourself slut?" And you nod with a smile.
Daddy gets up, takes a ball gag and puts it on your saliva filled mouth. Now Daddy takes out a small vibrator the size of a big finger from the bag and puts it between the ropes on his crotch. The vibrator locks directly over the cup and at the push of a button begins to vibrate weakly and tickle your already dripping stimulated cup.
The vibrator shakes you and Daddy picks up the pace. You begin to tremble through the ropes and sigh softly. Your mouth is already drooling and yet you manage to smile big. Dadi stood behind you and caressed your body. It goes up from the crotch to the neck and finally makes you a long ponytail. He sits down, leans on the bed and sits you on it between your legs. Stroking and whispering soothing words. His hand goes over your stomach and increases the pace, now you are already moaning and shaking hard. Dadi anchors them, grabs your breast with one hand and your crotch with the other, presses on one side the intoxicating stimulation and on the other soothes.
The ropes press on your graceful body that sweats from effort and pleasure. Daddy's hand presses the vibrator more and more and drives the sensitive vagina crazy. You squirm between Daddy's hands and moans turn to loud moans that are swallowed by the hard gag. Your feet are stretched and your neck is pulled back. Dadi's other hand is pressing your breasts that are turning blue from the rough ropes, the closed eyes are already spinning, the body is groaning under the tremendous effort, and Dadi's whispers are only more maddening. The limbs begin to burn, the pressure reaches its maximum and a tremendous and shaking orgasmic surge shatters the entire nervous system and makes you convulse with screams of pleasure. The glass burns and explodes in a huge burst of juices and a jet is released from it and hits the window.
Dadi turns off the vibrator and pulls it out from the ropes. You fall back on Daddy in exhaustion and breathe heavily out loud. Dadi quickly loosens the spoon and lets the blood flow into your body. When he finishes untying you you are lying on the floor, wet from exhaustion. Dadi picks you up gently and kisses you tenderly.
"You were amazing my slut, I'm so proud of you" he whispered, he lays you down on the bed and lets you rest from the orgasm. He himself goes and pours you a glass of cold water. After five minutes in which you were breathing heavily, probably awake, probably passed out, he approached the bed and in a sharp movement poured the glass of iced water on you. You wake up immediately, still groggy. "We're not done slut" he ordered and she got up, still a little dizzy.
Dadi walks up to you, your face is still dripping with cold water. He grabs your tail and immediately sits on the bed and puts you on his feet. You know what's coming now. Dizzy, but needed. He does not let go of the ponytail and with his free hand grabs a wooden spanker. Your ass is completely exposed. The first blow lands on your skin and you let out a cry of pain. "Aaaaay" you moan and immediately take another hit. "You're only allowed to say yes Dadi and go on Dadi! Surely you're a slut?" He states firmly and adds a reminder. "Yes Dadi, please go on Dadi" you utter with effort and pain. "Very beautiful. Now count to 10" he interrupts and you start counting. One, two, three, four, every blow that lands on your ass just makes it harder and harder for you. At six you are already crying uncontrollably. At eight the groans turn to tears. At ten you can barely stop yourself and scream. He picks you up and lays you on your stomach, on the bed. Brings an ice pack and places it on the butt. The cold is a bit soothing. Now he spreads your legs and pulls you back. Ties your hands again, this time in a balanced way, then opens your legs and while the ice is sitting on your ass, he puts his head between your legs. "If the ice falls you slut, you get another ten" he barks and approaches the craft of pleasure.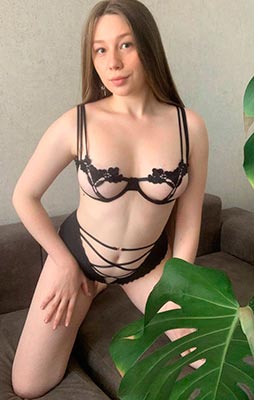 running a rough tongue over a hungry groove. You shake, move. But trying not to drop the ice. The spasms that his tongue creates make it difficult for you and burden you. Finally you can't take it anymore and finish. The ice is still on the ass, which is now very wet. Night has already fallen. The stars were already twinkling in the sky. Daddy unties your hands and lifts the ice from your ass. Caresses and kisses. In a quiet whisper he whispers "Oh slut, your ass is perfect" and you smile, still a little teary. You go to the jacuzzi and put on a romantic movie. You put your hand on Dadi's leg who is sitting next to you and he understands. The movie stops, you get out of the pool for the hot shower, to fuck under the hot water. Tomorrow is a very long day. There is a lot more what and how to fuck. נערות ליווי בתל אביב | escort tel aviv